Strawberry 100% Strawberry Diary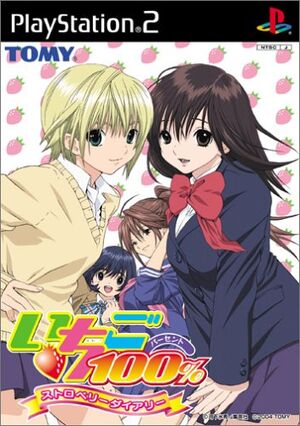 Tomy's love sim is based on Ichigo 100%. Playing as Junpei Manaka, your goal is to get close to four different girls, raising your "Strawberry Rating" through interactive conversation. Earn the favor of a girl, and you may end up with a special chocolate on Valentines Day. Strawberry 100%.
It released on February 10, 2005 in Japan. The game was re-released under the Tomy Best Collection on March 30, 2006.